New FD-7 Spectrodensitometers from Konica Minolta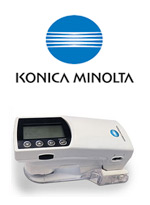 Next-generation measurement tools that streamline color adjustment in printing, even on substrates with fluorescent whitening agents. The FD-7 can measure the evaluation light source and then calculate data under that source.
Accurate evaluation, even on substrates with fluorescent whitening agents.
As graphics-related industries shift more and more to digital methods, there is an increasing reliance on numerical control of the quality of printed materials as being both faster and easier than visual evaluation by the human eye. However, since the final materials are intended to be seen by the human eye, measurement results that closely resemble the results of visual evaluation are needed.
Read the full article...
---
Advanced Microstepping Drive from Servo2Go
---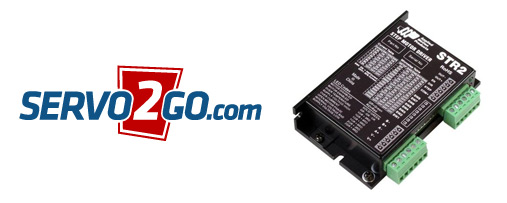 Servo2Go.com announces the addition of a new OEM designed economical microstepping drive from Applied Motion Products.
The STR2 stepper drive is an ultra compact, digital step & direction drive, great for OEM applications requiring basic step & direction control of a 2-phase step motor. The STR2 outputs up to 2.2 A/phase to the step motor, and is compatible with a variety of 2-phase step motors that have been selected to optimize performance of both the drive and motor.
The STR2 drive features advanced microstepping performance and sophisticated current control with anti-resonance. Anti-resonance electronically damps motor and system resonances, which improves motor smoothness and torque over a wide speed range.
Read full article...
---
Keller Technology Facility Achieves ISO Quality Management Certification
Huntersville, NC facility recognized with ISO 9001:2008 certification.
Keller Technology Corporation today announced that its Huntersville, NC facility is now ISO 9001:2008 certified. Certification was conducted by BSI Group America, Inc.
Huntersville is one of (3) Keller facilities, and specialized in Design & Build and Build-to-Print manufacturing services of equipment for the Medical, Nanotechnology, Energy, and Semiconductor industries.
"ISO certification for a company that specializes in low-volume, high-mix, highly complex assemblies, instruments, and machinery is not an easy achievement", said Robert Paschka, General Manager. "It demonstrates our deep commitment to providing our current and future customers with quality products and services".
Read the full article...
---
Bowman Turns Up The Heat at Artesian Pool In OZ
---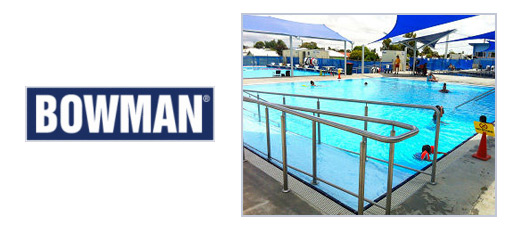 Titanium heat exchangers from EJ Bowman are being used to heat the famous outdoor pool complex at the Moree Hot Artesian Spa in the Australian Outback. The Bowman units were selected because they met the demands of this unique artesian water supply, together with the variety of pool sizes, the heating methods and the massive fluctuation in outside air temperatures.
The Moree Hot Artesian Spa has been in existence since 1895, and uses water from the Great Artesian Basin, one of the largest artesian basins in the world. The original spa has been expanded over the years and the current development by Australian firm, Swimplex Aquatics incorporates a total revamp of the facility with a new 50m FINA pool, a program pool, an interactive children's play pool, three artesian wellness pools and a water slide.
Read full article...
---
Ultrasonic Sensors for Road and Tunnel Construction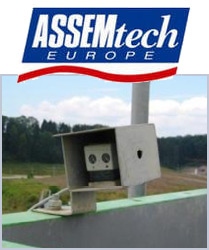 During the construction of major highway and railway projects, particularly in tunnel construction huge volumes of earth are needed to be moved quickly but efficiently. When the mining is on such a large scale it is worth considering a conveyor belt system. Such installations may be several kilometers long and have a capacity of more than 1000 tons/hour. These conveyor belts are of course fully automated but there still remains the risk of blockages or build ups at the hopper or the transfer points from one band to another.
For effective monitoring of the transfer points and hoppers robust ultrasonic sensors are used. They look down into the hopper and report if the level exceeds a certain value.
Read the full article...
---

Reid Supply Offers
Eye Protection Tips
for Workers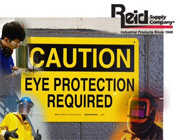 According to the National Institute for Occupational Safety and Health (NIOSH), about 2000 U.S. workers have a job-related eye injury that requires medical treatment each day. About one third of those injuries are treated in hospital emergency departments, and more than 100 of those result in one or more days of lost work each day.
Most eye-related injuries result from small particles or objects striking the eye. Metal, wood, and cement are frequently ejected by tools; are blown into eyes; or fall into workers eyes. These are often serious injuries and 10-20 % will cause temporary or permanent vision loss. Nearly one million Americans have lost some degree of their sight due to an eye injury.
SpeedMaster™ - Speed Switch Sensor Testing & Calibration Device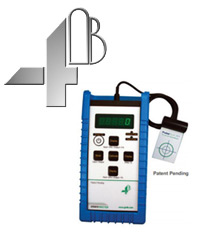 4B Braime Elevator Components Ltd., a worldwide manufacturer of material handling and electronic components for bucket elevators and conveyors, has developed a new maintenance tool that makes the testing of 4B speed switch sensors quick, easy and accurate.
The SpeedMaster™ is the only device that accurately tests the calibration of speed switches and their alarm and shutdown underspeed relays. The SpeedMaster™ operates in two modes; input mode provides the user with the machine's actual running speed, and output mode allows the user to test the speed switch at set underspeed trip points for real time verification of the monitoring system's alarm and shutdown functions. There is no need to remove the sensor from the machine shaft or change any system connections in order to use the SpeedMaster™. Maintenance and safety personnel can now quickly, easily and accurately test 4B speed switches during recommended inspection schedules. The new Patent Pending technology of the Speedmaster will change the way plants use underspeed monitoring systems and will make the plants safer.
WANT YOUR COMPANY NEWS FEATURED HERE?
Would you like to promote your products or services to thousands of industry buyers? Send us your news to products@engnetglobal.com and let us know if you would like to be featured in our monthly emails.

EngNet specializes in the online space. If you have any questions related to your online marketing, please contact us for professional advice.